The East Archive has been launched!
It's a place where we've gathered the stories and songs we've shared so far. But East is ongoing and so is the East Archive. Get in touch if you have a story to tell.
---
We've also been doing workshops. Get in touch if you'd like to know more.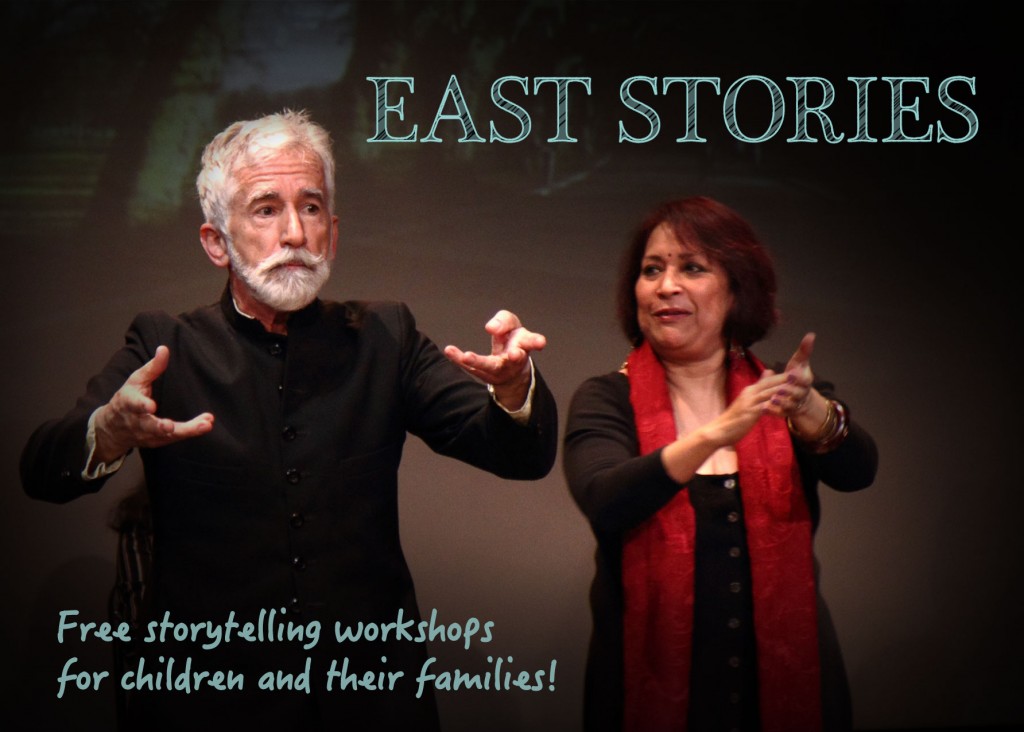 ---
About the project
East invites people resident in or linked to Tower Hamlets to join and share some of the stories brought together by the Eastend's rich, diverse history of immigration. Working in collaboration with storytellers Shamim Azad and Sef Townsend, along with theatre-maker and musician Paul Burgess, and supported by local organisations Bishwo Shahitto Kendro and Daedalus Theatre Company, this project not only celebrates the cultural variety of London's East End but also some of the many tales that people across the world have in common. The project has so far principally been funded by Arts Council, England.
---
The story so far
The East group of storytellers first shared their work at Rich Mix in February 2014 as part of National Storytelling Week and SPOKE, a programme of spoken word for East London supported by Queen Elizabeth Olympic Park in collaboration with Apples and Snakes.  They were also featured the same year in two cultural events: East End Golpo Bola and Boi-Lit (Bangla literature festival), also at Rich Mix.
The group then developed their work further, before featuring in A Season of Bangla Drama in Tower Hamlets in November 2014. This took place at Queen Mary, University of London, and consisted of packed schools' performance and workshop, followed by an evening public performance with food.
Due to the great enthusiasm of its members, the East has continued to meet, share stories and songs over food, and perform publicly, and has gained some further Arts Council seed funding to develop the various strands of its work, including the East Archive, an ongoing online archive of their stories and songs. They have run workshops for Tower Hamlets at Brady Centre and in Victoria Park. And the project leaders are developing ideas for taking East's methods into schools and community centres.
Plenty to look out for…!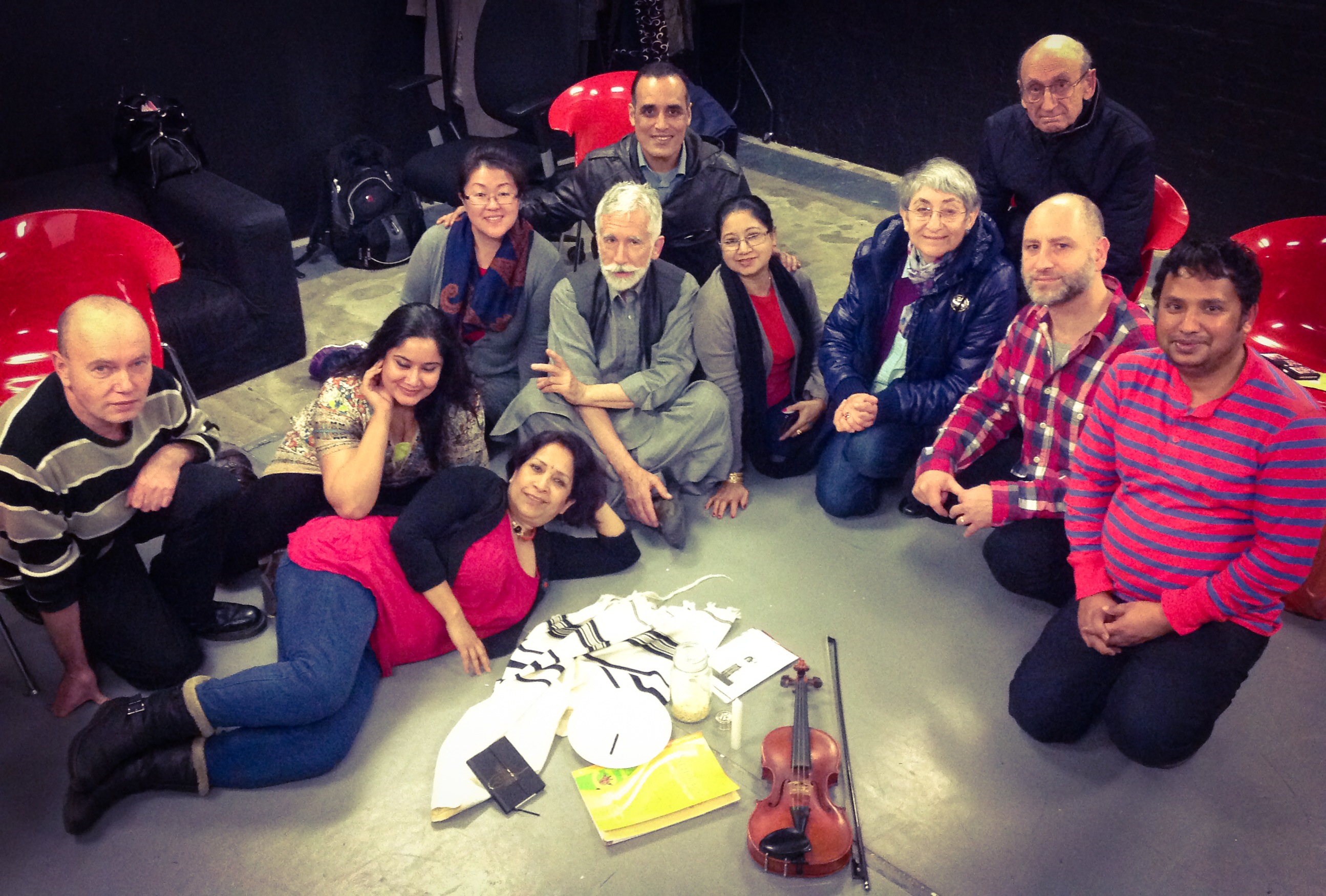 Here's some of the East storytelling group with guest speaker/storyteller Rez Kabir, as well as lead storytellers Shamim Azad and Sef Townsend.
Photos from our performance at Rich Mix can be seen here.
If you are interested in getting involved, if you have any queries, or if you would like a press release, please get in touch.
Here's the Facebook Page for the project – feel free to like us!
Over the different stages of this project we've had support, both financial and in kind, from various organisations. Thank you to them all!